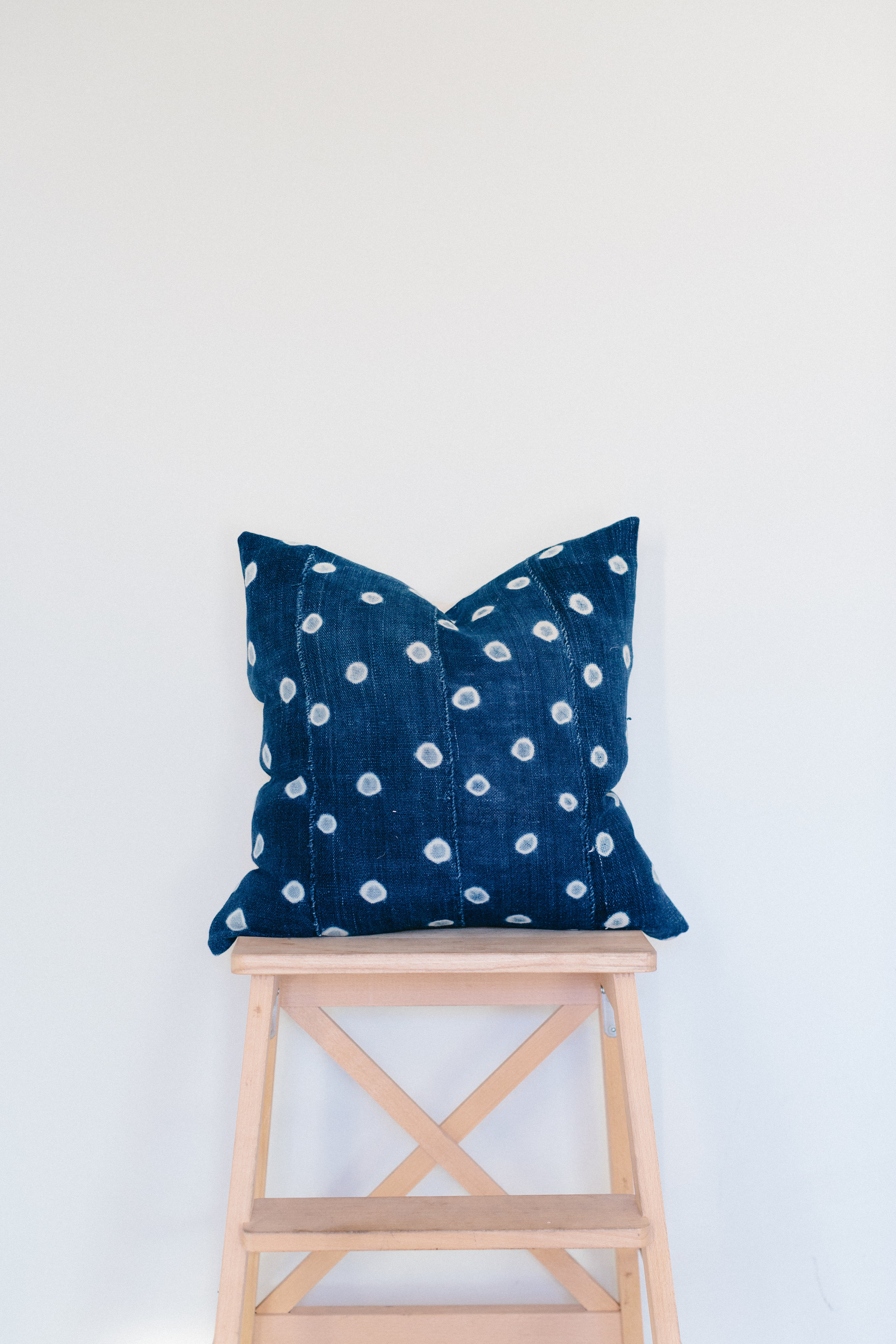 INDIGO DOTS
Vintage indigo fabric + cotton linen fabric on back. Zipper closure on bottom.
About 19"x19" square
Authentic mudcloth usually has slight flaws and it is common to see where each strip of fabric has been sewn together. Exact patterns will vary slightly from pillow to pillow, but they have all been crafted from the same cloth.
We recommend using a down filler insert 1-2 inches larger than the dimensions of the cover for an over stuffed look. Ikea has inserts that fit all of our pillow covers.
Pillow insert is not included
Dry clean only
sold out